Meet Our Breads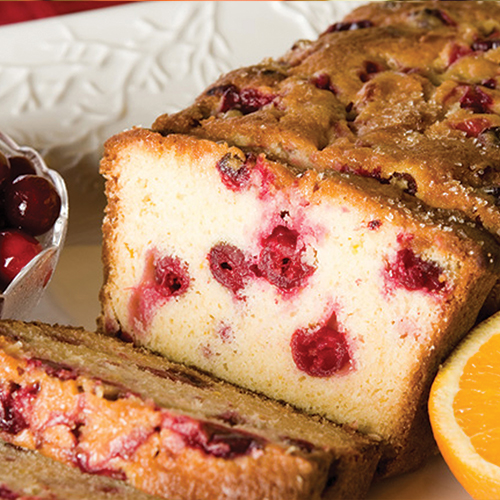 Frankly, My Dear, I Don't Give A Cran
Cranberry Orange Bread
As featured in the 2011 O Magazine Holiday Gift Guide!
When it comes to the "swoon-factor," even Rhett Butler's got nothing on our cranberry orange bread. Plump scarlet berries and a tangy citrus bite make this cranberry orange bread recipe distinctively ours—as well as simply irresistible. You can try to stop eating this bread, but we're willing to bet it'll soon be gone with the ... (C'mon. Do we really need to say it?)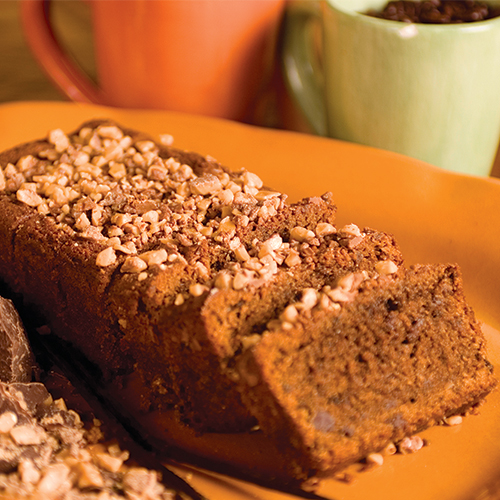 Better Than A Bubble Bath
Mocha Chocolate Chip Bread
Our mocha chocolate chip bread is more indulgent than a warm soak in the tub - and it's more convenient when you want to go back for seconds. Treat yourself to this sublime combination of chocolate, mocha, and a sprinkling of toffee to celebrate a good day or make a bad one fade away. (If you're feeling really indulgent, enjoy a piece of our mocha chocolate chip bread while soaking in a bubble bath. We won't tell if you don't.)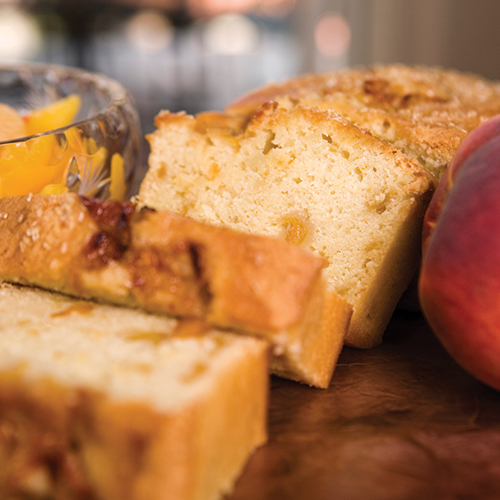 Papa Don't Peach
Peach Bread
As featured on the Food Network's "Road Tasted"
You're in trouble deep when you taste our peach bread—a decadent creation that combines fresh Georgia peaches and homemade peach sweet tea glaze. Just try not to be charmed by this unique peach bread recipe (we'd dare you if it weren't against our good Southern manners).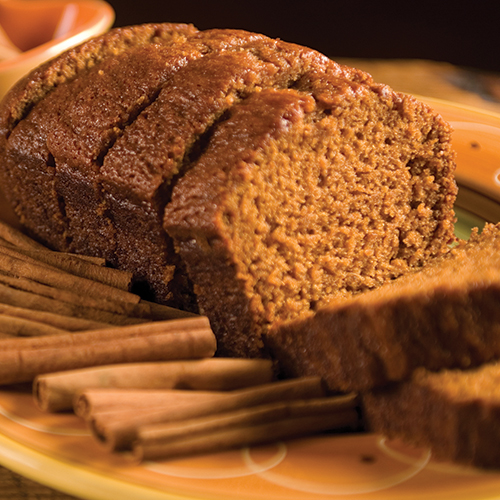 Party At My Place
Pumpkin Bread
Spice up the party—or just an ordinary day—with our famous homemade pumpkin bread. We use a perfect blend of spices and a little bit of magic to turn everyday pumpkins into a pumpkin bread recipe that's worthy of being served at any palace. (Keep an eye on it, though: Our pumpkin bread tends to disappear by the stroke of midnight.)
Ingredients: Pumpkin, flour, sugar, baking soda, salt, spices, vegetable oil, water, eggs.